TESTIMONIALS
Sportspeople & Professionals
that have been helped to achieve
Peak Performance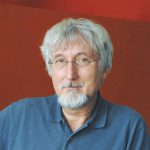 Prof. FRITZ SIMON ,
Systemic Consulting, Berlin
"If you have a solution you need a problem."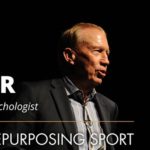 Dr. JAMES E. LOEHR ,
Co-Founder & Vice President of Johnson & Johnson Human Performance Intitute
Klaus Regnault is a coach with a unique understanding and appreciation for the area of Mental Toughness® Training. I believe he is one of the most experienced coaches specializing on the mental side of sport. His complex coaching courses provide concrete strategies for improving concentration and focus and should help all competitors go to a higher level of precision. I've known Klaus for 12 years and have always been impressed with his professionalism, passion or learning, and integrity. Klaus is genuinely interested in helping people, is highly competent, and makes learning fun. He is a great teacher and coach.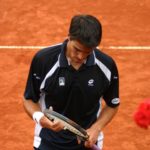 TOMAS BEHREND ,
ATP, Davis Cup Player
Klaus Regnault is a coach who is specialised in COMPLEX COACHING, the program he developed. This program is about peak performance. Through the work with Klaus Regnault I could use much more often and longer my whole Potential. Some would say I played longer in the Zone. He taught me how to fine tune myself in a way that I could show, in the heat of the competition, all of my skills and techniques. His work is very practical. Klaus Regnault helped me on the practise court, during the "Bundesliga" and travelling with me on the ATP – Tour as well.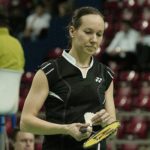 ELLA DIEHL (KARACHKOVA) ,
Badminton No.9 World Ranking
Yes , of course it comes very often in hard moments , but i just knew , i have to help myself . And then I remembered that day when we were siting together, choosing music for me , and that song came up into my mind "Help yourself" and the next was "Don t worry , be happy !!!" and i had to smile. That was all on my way to get in to the Flow, if I can say so 🙂 Great experience and if I would have to do that again I would choose same way! And at least who knows what future brings to us , maybe we will be working together again one day !
Phone & Email
+ 64 27 7727 557 New Zealand
+ 49 172 2527 557 Germany (When in Europe)
OFFICE ADDRESS
85/4 Turret Road, Tauranga  3112 – New Zealand